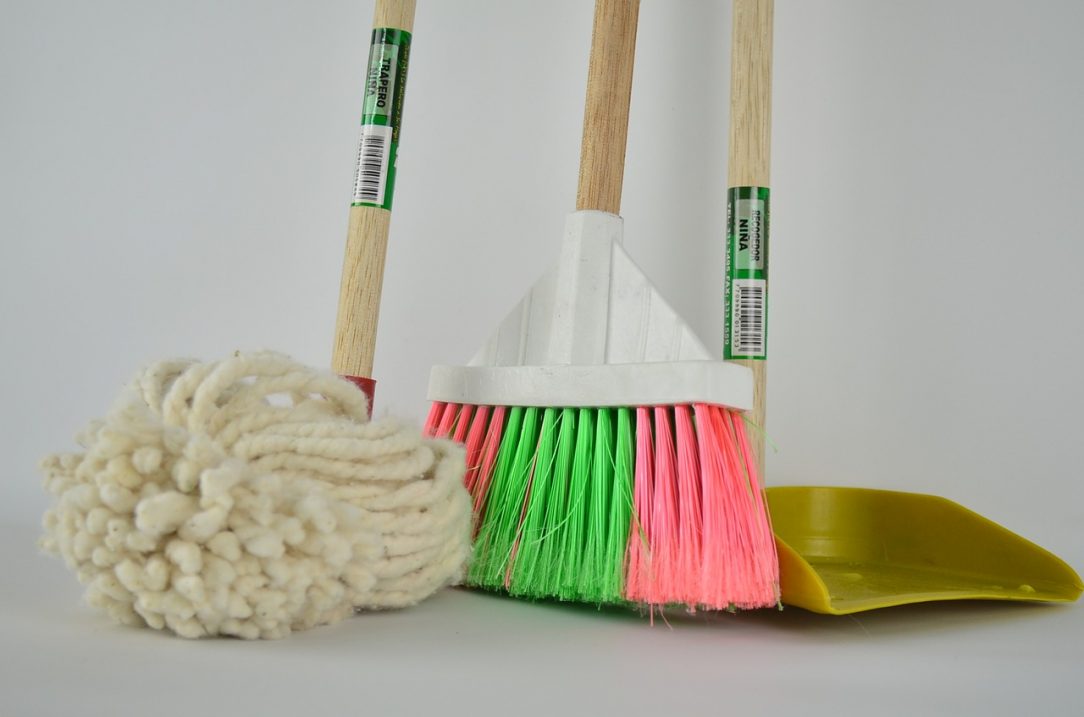 Recovering Your Apartment Security Deposit | Pre-Move Cleaning Checklist
When moving out of an apartment, getting your security deposit back is one of your top priorities. A thorough cleaning ensures that this happens. This checklist will help you do a complete cleaning of any rental so that you can feel confident of getting back your hard-earned money:
Entire apartment:
Remove all nails and screws from walls, and fill them smoothly. Repaint areas if needed.
Dust all ceiling and wall fixtures. Using a product like Pledge and a dusting cloth will help keep the dust from swirling around and landing somewhere else.
Dust all windowsills, shelves, and ledges.
Clean windows, doorknobs, and doors.
Wipe down all light switches and outlets.
Wash walls and baseboards.
Get rid of cobwebs.
Clean air vents and replace the filters.
Deep clean all floors (more details per room below).
If you're moving large appliances (like a washing machine or dish washer), cheapmoverscharlotte.com suggests disconnecting these at least 2 days in advance to allow them to defrost and/or dry out.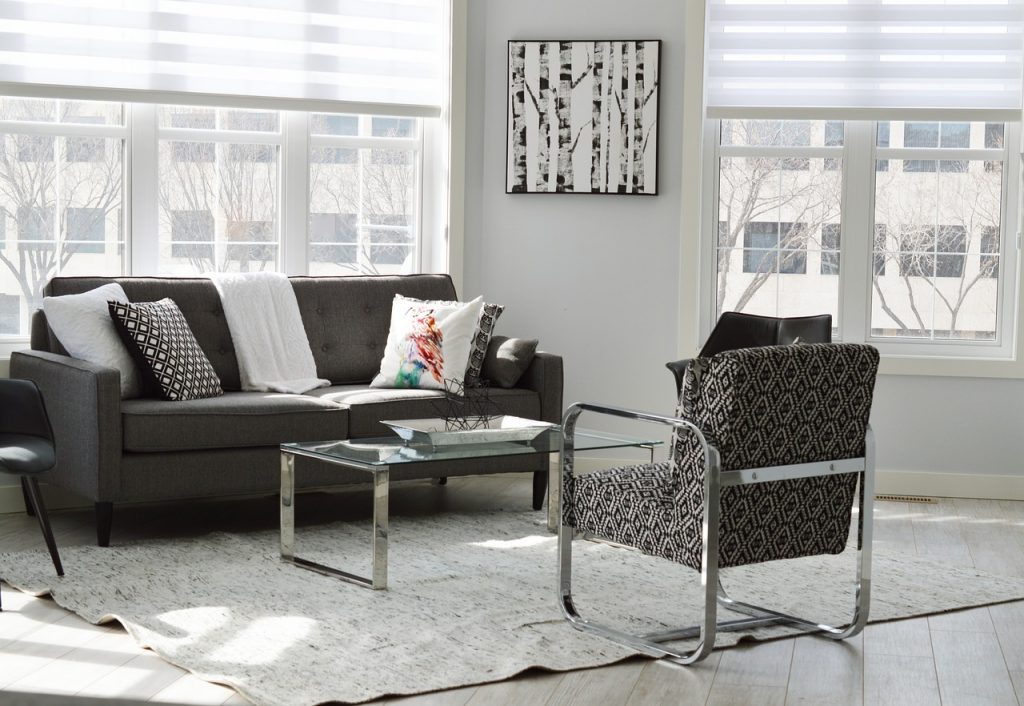 Bedrooms and living room:
Vacuum or sweep (depending on floor materials) the room after it's empty.
If carpeted, clean steam carpets. Keep in mind that many landlords will not accept it if you just rent a steam cleaner and do it yourself. You may need to hire a company to do this for you.
Ensure closets are empty.
Bathrooms:
Scrub the shower and tub, and bleach the grout.
Wash the countertop and sink.
Clean and polish the mirror.
Clean out drawers, vanity, and medicine cabinet. Check cabinets beneath the sink.
Dust and clean exhaust fan, if there is one.
Clean shower curtain if it remains with the apartment.
Mop floor, and scrub any stains. Bleach grout if it's tile floors.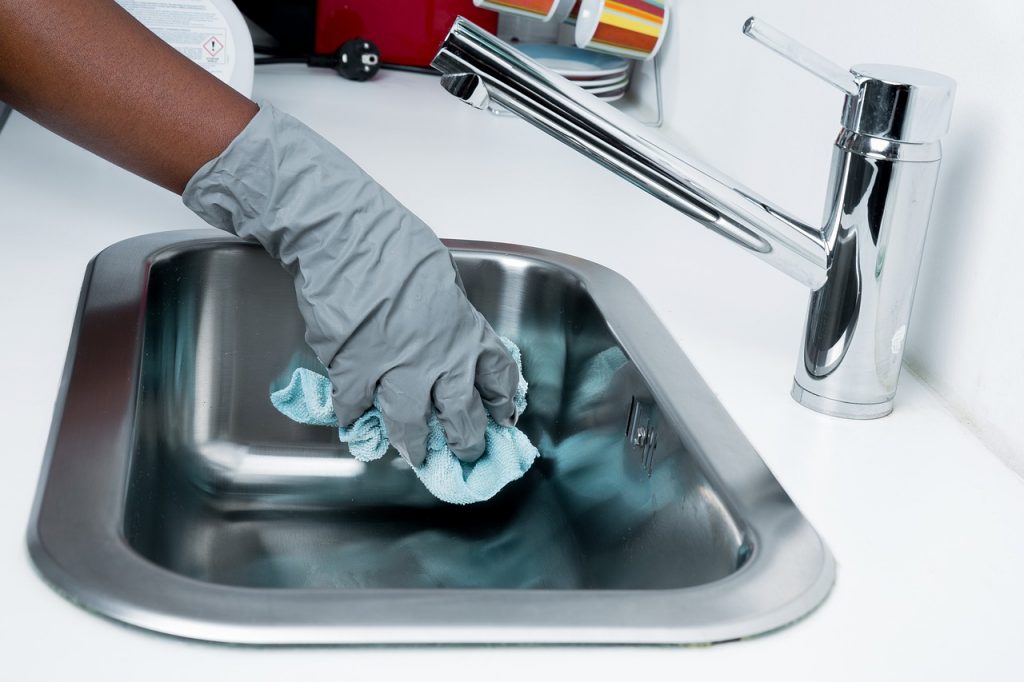 Kitchen:
Scrub the sink and faucet. Wipe away water spots with a soft cloth.
Clean inside and outside of cabinets, including shelves and doors.
Clean inside and outside of drawers.
Wash countertops.
Pull out the stove and clean behind and beneath it. Clean hood and exhaust fan.
Wipe down stovetop, and remove and clean drip trays. Clean inside oven.
Wipe down the exterior of the microwave, and scrub the inside.
Wipe down refrigerator, inside and outside.
Pull refrigerator out, and clean behind and beneath it.
Mop floor, and scrub any stains. Bleach grout if it's tile floors.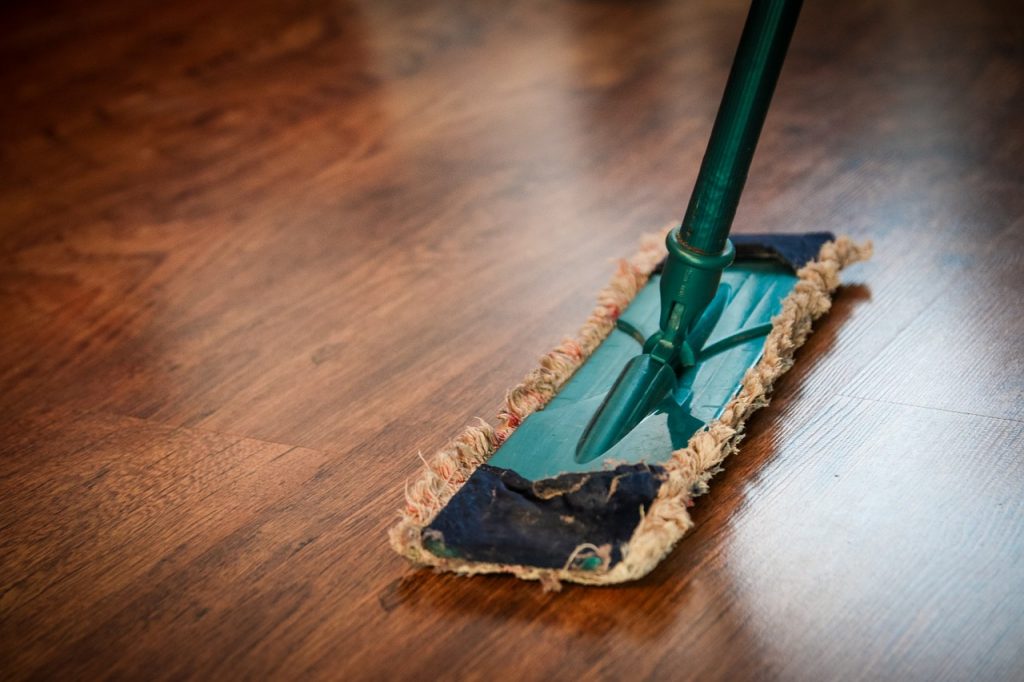 Outdoor spaces:
If outdoor spaces are shared with other tenants, only clean your area. If you have your outdoor space such as a patio, front stoop, or grassy area:
Clean and sweep patio, porch or step, and wipe down the outside of the door.
Clean sliding glass doors, if applicable.
Mow grass, and remove weeds.
Clean out any storage areas. Remove personal belongings, clear cobwebs and dust. Sweep floor.
Repair or replace any outdoor light fixtures that are not properly working.
Pressure wash concrete patio, parking space, or driveway.
If you take the time to complete this checklist, you'll leave your apartment in excellent condition and should have no trouble getting back your security deposit. Many of these tasks can be completed prior to the movers' arrival, so you do a final once-over once the moving truck is loaded and be on your way. Best of luck with moving day!